COVID-19 | protocols and processes
As a service provider to the primary industry we have been identified as part of the essential services team so are still operational under STRICT guidelines.
This is a responsibility that we take very seriously and we have implemented a number of protocols and processes to ensure everyone's safety.
We currently have NO cases of COVID-19 within Team Wealleans members and their families. We obviously wish to keep it this way. Throughout the group, we have identified those that are essential to remaining at work, those that could be immunity compromised or have anxiety about the situation, and those that can work from home or are required to be at home.
As a precautionary measure, we have also ensured that we have self-isolated adequate management, operations and mechanical team members in their homes in the event they are required to replace the current team. This is to ensure we have the ability to remain viable to continue servicing our customers if required.
For any further information please don't hesitate to contact us.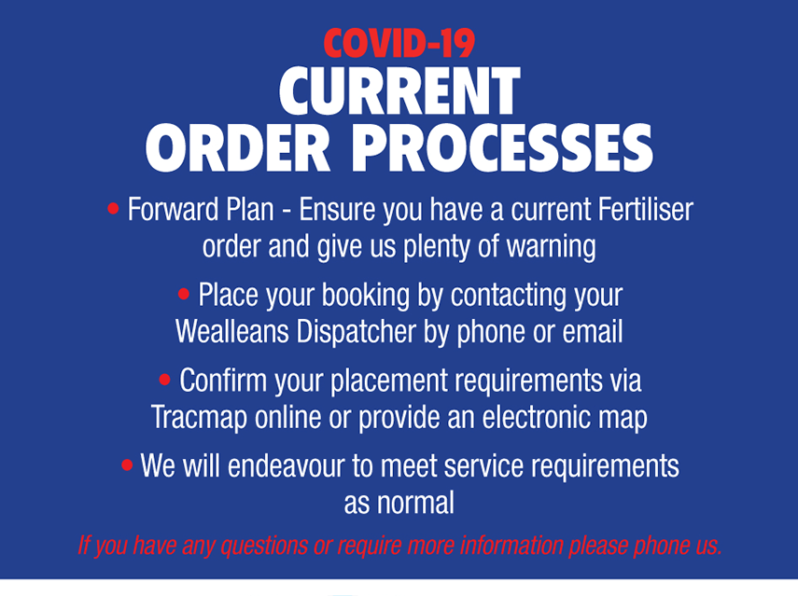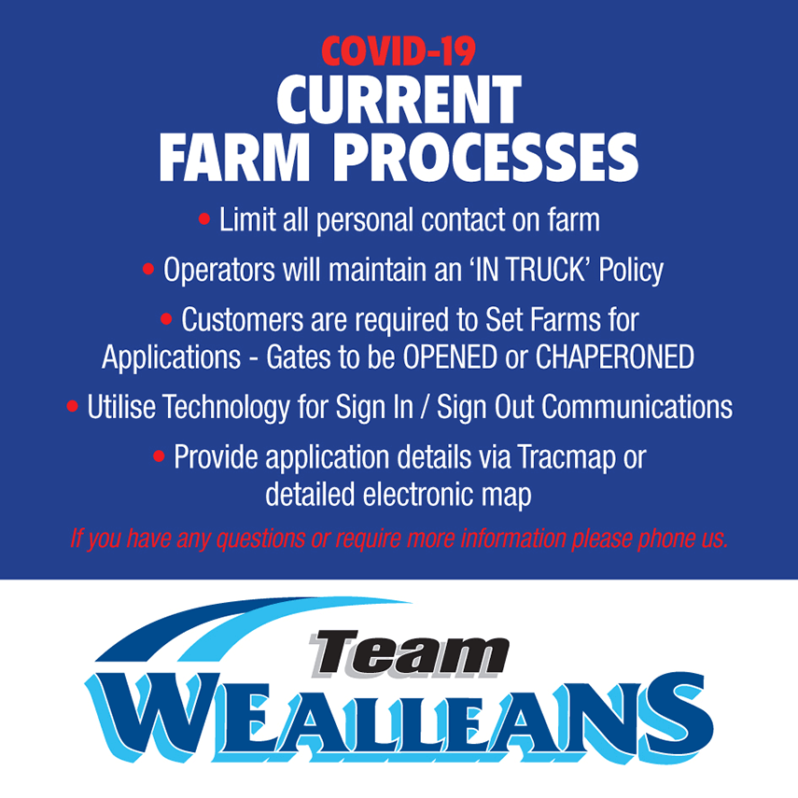 ---