Residents of Ohope will soon be relieved of the necessity of travelling out of town for fuel and service station facilities.
Wealleans Allied Petroleum Ltd is nearing completion on their new Service Centre at 65 Pohutakawa Ave, Ohope.
The grand opening will be held on Saturday 22nd February between 10am and 1pm with all welcome to attend and enjoy the activities on the day.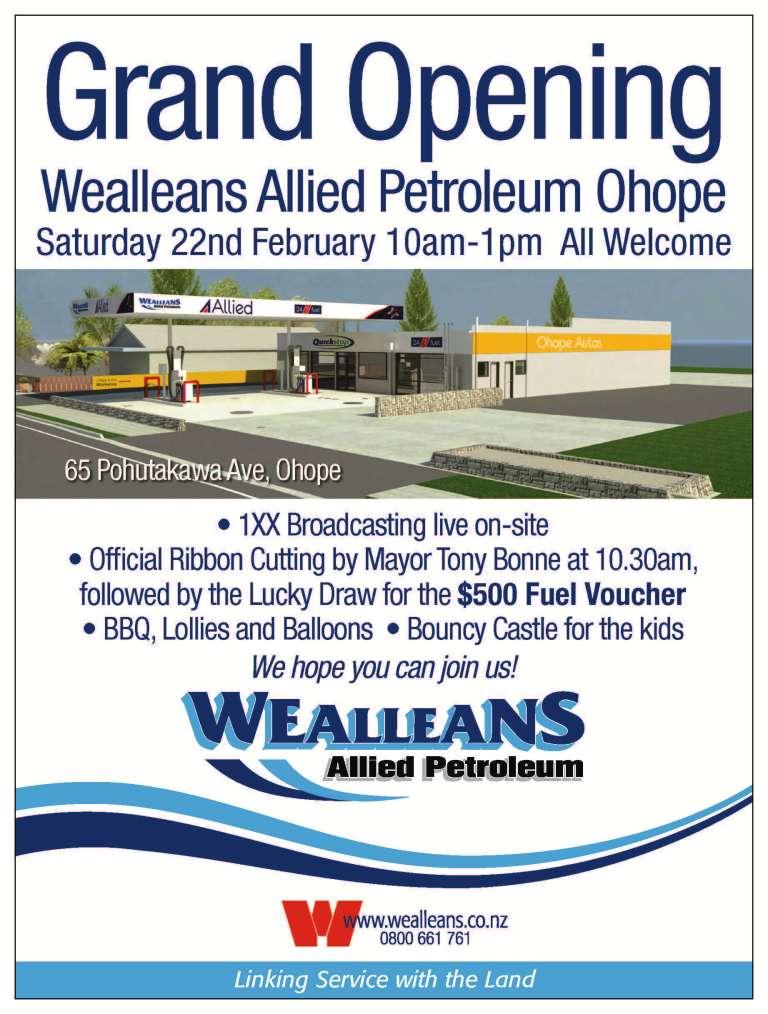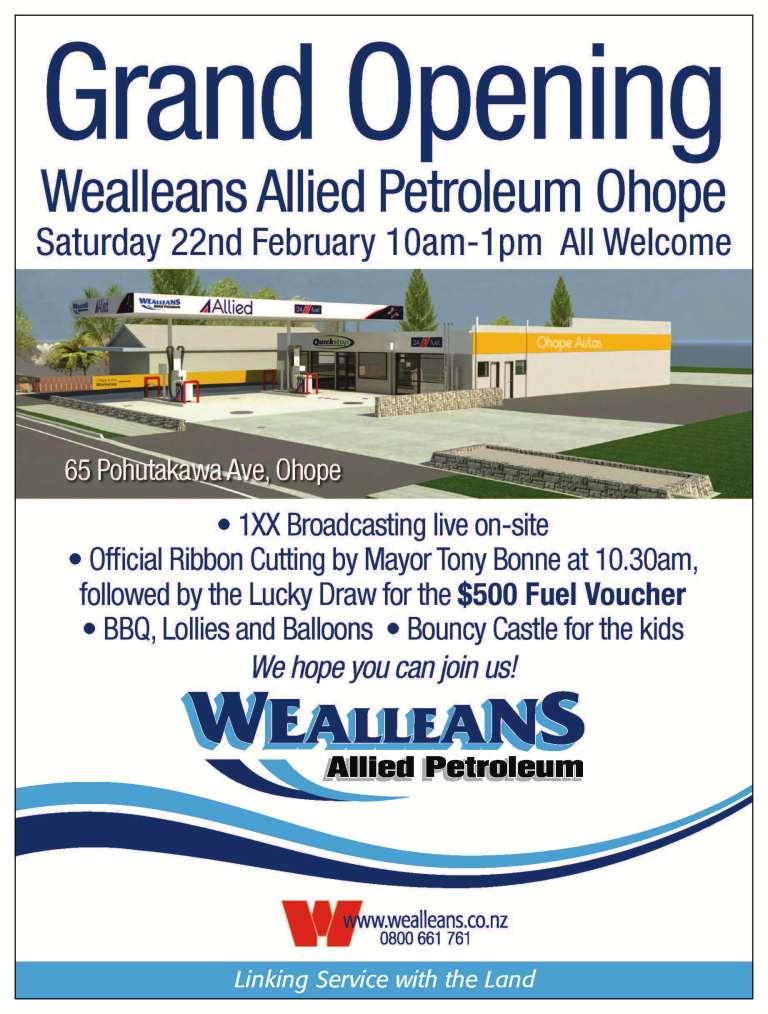 Save