Wealleans Allied Petroleum Ohope Fuel Stop Trading 24/7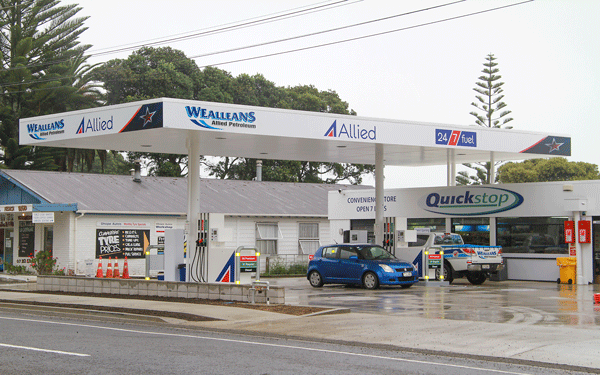 The Wealleans Allied Petroleum Ohope Fuel Stop has been successfully re-fuelling the district since February 22nd 2014.  The site is located at 65 Pohutakawa Ave in Ohope and operate's 24 hours a day, 7 days a week.
The site is a pre-pay site which means local's are able to re-fuel 24/7 quickly and conveniently by following the simple on site instructions.
The site offer's:
91 Octane Petrol
95 Octane Petrol
Diesel
There are several payment options available using the outside payment terminals:
Eftpos
Credit Card
Mobilcard
Wealleans Allied Petroleum Fuel Plus Card
During the independently owned Quickstop Convenience Store Opening hours cash payment's are also available
We are thrilled to be operational and providing much needed fuel to Ohope.
Save