Team Wealleans have implemented a risk prevention system which delivers the best protection to limit the risk of transferring contaminants between individual farm cells.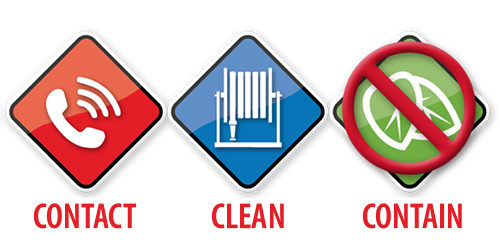 Contact
Communication will be provided on the pending arrival of vehicles on a site. We will record date, time and journey and communicate this to ensure we meet individual farm protocols.
Clean
We will ensure that when a vehicle is presented at an individual farm cell it is presented to a clean standard free from farming contaminants. And, if exist, we can work with additional wash down and/or sanitation protocols.
At the conclusion of the visit, the site must provide a facility that enables all farming contaminants and foreign material to be washed by high-pressure hose from the vehicle.
Contain
Containment of all foreign material and farming contaminants on the individual farm cell is imperative. These include animal manure, soil and plant material, and fertiliser residues.
---
Team Wealleans endeavours to support our customers in the containment of contaminants to individual farming cells.  Our biosecurity protocol provides a 'minimum standard' for the containment of risk associated with farming contaminants. To be successful, farming entities have a responsibility to support our protocol as a 'minimum standard'. It is appreciated that additional expense will be incurred by the farming enterprise in providing wash down facilities and sanitisation products to support our protocol.
Although our vehicles and associated equipment will be maintained at our own wash facilities, the wash off of farming contaminants, including animal manure, soil & plant material, and fertiliser residues, must be contained within individual farm cells.
The ability to return to base and hose down using Wealleans facilities is not an option in supporting our protocol. The farming cell must provide suitable wash down facilities. Management of on-farm wash down facilities and the disposal of contaminants resulting from their use must be managed in accordance with individual farm environmental consents.