67 Years of Evolution
N. T. Wealleans Limited began as a family owned and operated company in the mid 1940's and the intervening years and on-going development have not changed the company's outlook.
Noel Thomas Wealleans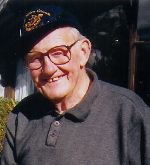 Company founder, Noel Thomas (Tom) Wealleans, believed core values of integrity, dignity, generosity and a sense of humour were essential to business and family alike.
These cornerstone values combined with business acumen and foresight were, and still are, the foundations of both the Wealleans Company and family.
Vision Handed Down
Tom's vision and work ethic have been passed on and today his son Gavin, as Director of the company, adheres to the philosophy that teamwork and hard work pave the road to success.
The development of N. T. Wealleans Limited over the years has seen the formation of a number of mutually supportive subsidiary companies.
This includes a number of joint venture companies in the groundspreading arm of the business and branching out into fuel delivery, engineering and mechanical support and bulk cartage.
Save
Save